Products and applications
High Quality Food Grade Guar Gum Products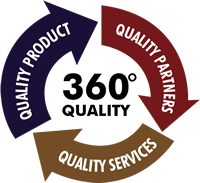 We at Shree Vijaylaxmi Enterprises believe that quality should be the core focus of the industries. Hence we are bound to deliver Guar Gum products that have gone through thorough inspection and stringent quality tests at each and every stage of its production. This process ensures that all our products are high on quality.

The processing machineries used by our company are packed with latest technology which has enabled the company to manufacture high viscosity and high purity Guar Gum Powder. With every stage of production utmost care is taken of the hygiene so it is not open to contamination at any stage. Quality testing and quality control parameters are determined at every stage of production process.

Quality testing parameters include testing of the factors like A.I.R. (Acidic Insoluble Residue), Moisture, Viscosity, Ash Contents, Particle Size, Odour, Protein, Filterability, Gum Content, Color, Fibre, Granulation, Insoluble Residue, Fat Content, pH, Heavy Metals, Arsenic, Lead. The Microbiological Quality tests consists of bacteriological test of the Food Grade products like Standard Plate Count, Yeast & Mould, Salmonella, E-coli, Coliform, Pseudomonas, Staphylococcus etc.